Video | Managing Equipment Tags
Are you an asset-intensive company with an equipment tag management problem? Do you struggle to create unique equipment asset tags or equipment ID tags that are helpful to your maintenance staff? Are you looking for an easier way to request and allocate tags for equipment?
Many companies use spreadsheets or databases to allocate tag numbers, but find themselves bogged down in manual processes, waiting for tags to be allocated, and then finding out their tags are not unique.
NRX AssetHub for Equipment Tag Management simplifies and automates the creation of equipment tags. NRX AssetHub compares the tags to those already allocated in your EAM system or CMMS, and ensures they are unique. Watch this short video to see how NRX AssetHub can help your team.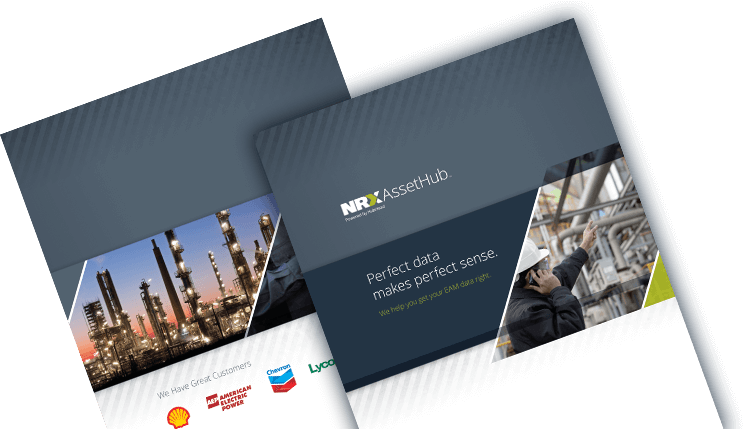 ---

Perfect Data Makes Perfect Sense.
We help get your EAM data right.
---