Video | Performance Standards Compliance
NRX AssetHub provides maintenance and reliability professionals at asset-intensive businesses with world class software solutions for analyzing, visualizing, building, editing, organizing, approving, and sustaining high quality Asset and Maintenance Data for their EAM and CMMS systems.

One of the ways our customers use NRX AssetHub is to capture reliability or performance standards and associate them with appropriate assets, build compliant maintenance plans, measure compliance gaps, and track compliance verification activities. Watch how NRX AssetHub makes it easy to comply with performance standards.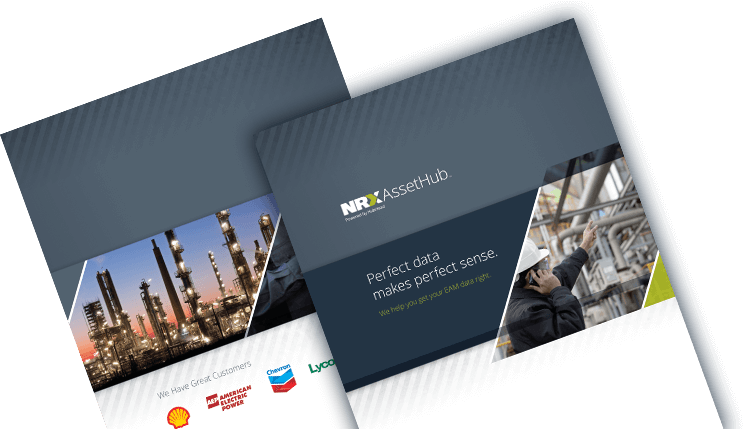 ---

Perfect Data Makes Perfect Sense.
We help get your EAM data right.
---