Brochure| NRX AssetHub for Managing & Approving EAM & CMMS Data
Are you looking for a way to ensure that the data entered in your EAM or CMMS system meets your corporate standard or conforms to industry standards?

Do you want to be able to control changes to your EAM or CMMS data? Perhaps you want to initiate an approval process to ensure the changes meet your criteria?

We can help.

Learn how NRX AssetHub helps our customers quickly and easily collect, approve, and memorialize changes to asset and maintenance data throughout the life cycles of their assets.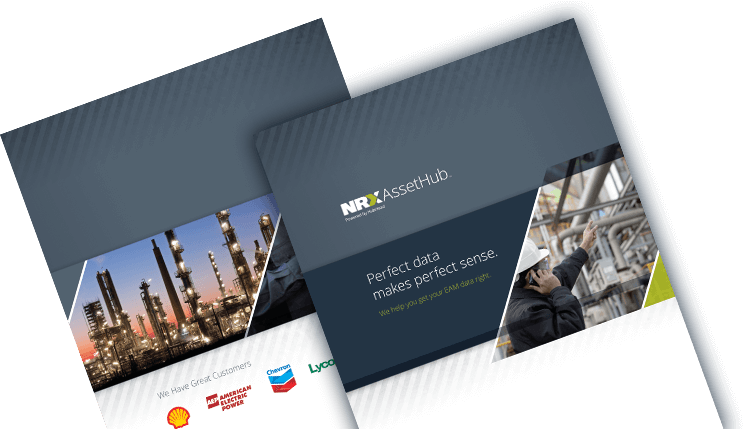 ---

Perfect Data Makes Perfect Sense.
We help get your EAM data right.
---