Brochure|Benchmarking Services
After investing significant amounts of money on implementing and configuring their EAM/CMMS solution many organizations don't get the productivity improvements they were promised.
Our professional services team helps customers assess their current EAM/CMMS usage against industry best practices. We work with some of the largest global asset-intensive companies and we have a breadth of experience in aligning EAM/CMMS data to various industry standards. Our team can provide practical advice on adopting best practices based on the ROI to your business.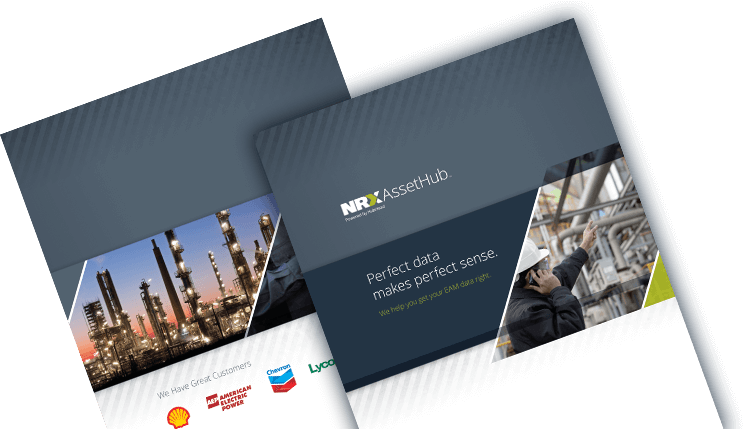 ---

Perfect Data Makes Perfect Sense.
We help get your EAM data right.
---