Brochure | NRX AssetHub for Building EAM and CMMS Data
Are you undertaking a new capital project that requires you to build EAM or CMMS data for an asset-intensive organization? Or migrating to a new EAM or CMMS system?

Are you looking for ways to speed up the process? Want to make sure that the data is correct and complete?

We can help.

Learn how NRX AssetHub supports the creation, validation, and deployment of high-quality data for complete data build jobs, commonly associated with capital projects and new EAM/CMMS implementations.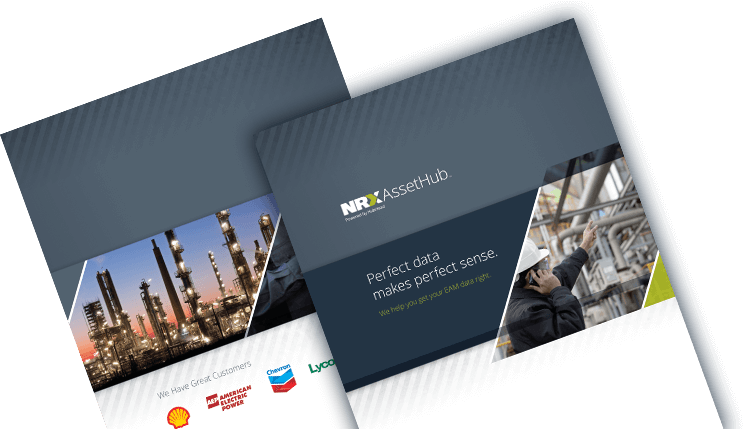 ---

Perfect Data Makes Perfect Sense.
We help get your EAM data right.
---