Brochure| NRX AssetHub for Aligning EAM Asset Hierarchy with ISO 14224
See how NRX AssetHub helps asset-intensive companies align their EAM hierarchies with ISO 14224 to help them better collect reliability and maintenance (RM) data for their equipment.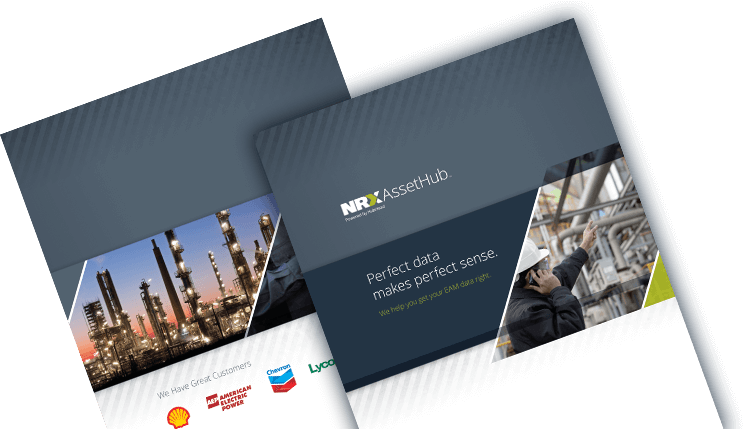 ---

Perfect Data Makes Perfect Sense.
We help get your EAM data right.
---