Brochure| NRX AssetAuditors for Visual Plant and Warehouse Audits
Want an easy and systematic way to ensure your equipment data is correct and matches the physical equipment? To capture photographs of your equipment and attach them so they can be accessed online? Or to ensure your materials and parts inventory is correct?
We can help.
Learn how NRX AssetAuditors helps our customers match their physical assets and materials to their digital representations, and capture and upload any missing data.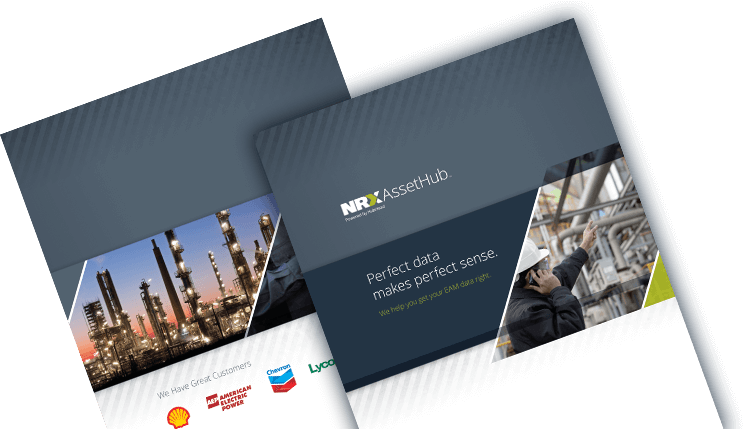 ---

Perfect Data Makes Perfect Sense.
We help get your EAM data right.
---