Brochure| NRX AssetHub for a 360-Degree View of Maintenance & Engineering Information
If you are an asset-intensive organization, chances are you have many, many maintenance documents or engineering drawings to manage for your thousands (or even millions) of assets or equipment. If so, you know how difficult it is to organize and index these documents, never mind making them easy to access for maintenance personnel.

We can help.

NRX AssetHub provides maintenance and reliability professionals at asset-intensive businesses with world-class software solutions for analyzing, visualizing, building, editing, organizing, approving, and sustaining high-quality Asset and Maintenance Data for their Enterprise Asset Management (EAM) and Computerized Maintenance Management (CMMS) systems.

One of the ways our customers use NRX AssetHub is to load, organize, and index engineering and maintenance documents in their corporate Document Management Solutions (DMS), and deliver these documents to the fingertips of maintenance personnel. These documents include parts books or catalogs, maintenance guides, engineering drawings, and more.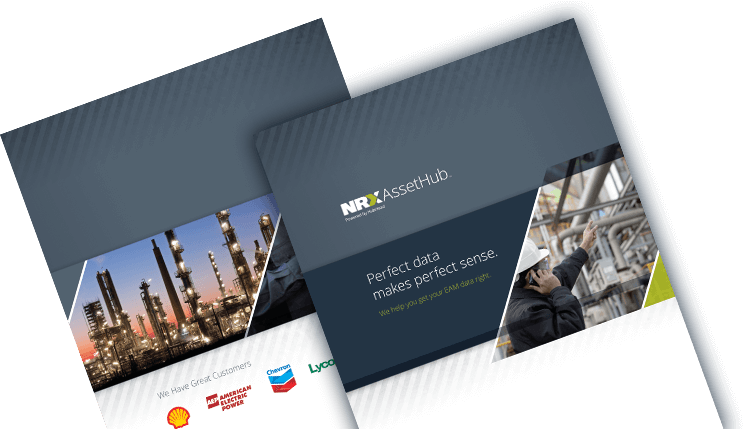 ---

Perfect Data Makes Perfect Sense.
We help get your EAM data right.
---