Brochure | We Help Our Customers Get Their EAM Data Right!
NRX AssetHub provides asset-intensive businesses with world-class software for analyzing, visualizing, building, editing, organizing, approving, and sustaining high-quality Asset and Maintenance Data for their Enterprise Asset Management (EAM) and Computerized Maintenance Management Systems (CMMS).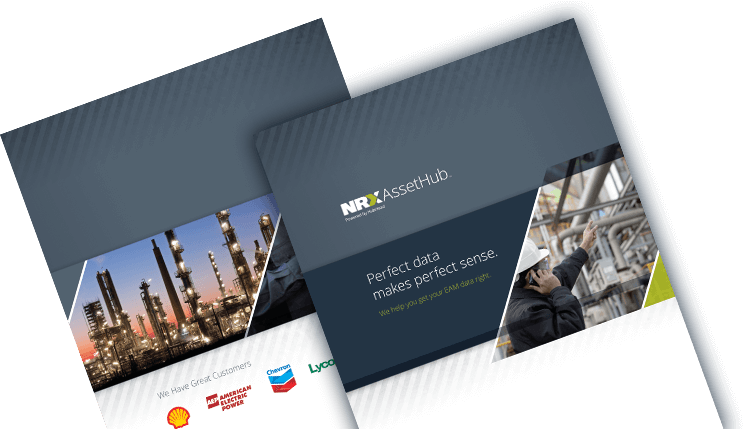 ---

Perfect Data Makes Perfect Sense.
We help get your EAM data right.
---