Brochure| NRX AssetVisualizer for Visualizing CMMS and EAM Data
Do you have manuals and drawings that you wish you could access directly from an EAM work order so you could quickly verify a part? Would you like to be able to easily visualize asset-related documents, consolidated in one place? What about being able to locate a piece of equipment from an online plant map? Sound too good to be true? It's not.
We can help.
Learn how NRX AssetVisualizer is an illustrated parts catalog solution that helps Maintenance, Reliability, and Supply Chain Professionals at asset-intensive companies create, visually identify, and select the spare parts and vendor documentation they need to plan and execute maintenance work faster.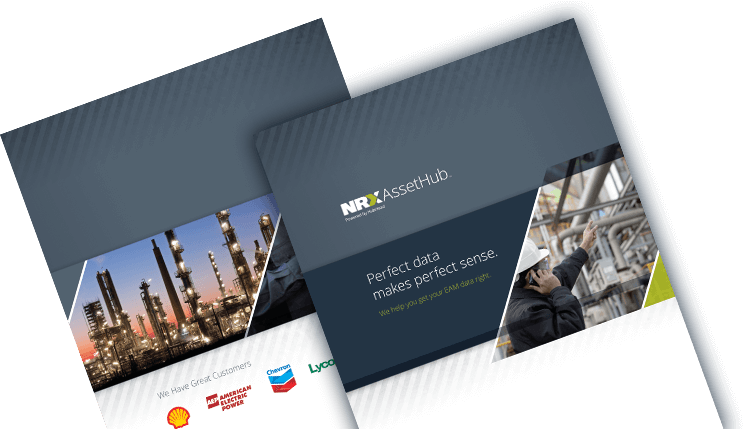 ---

Perfect Data Makes Perfect Sense.
We help get your EAM data right.
---