Brochure| We Help Our Customers Get Their ERP Data Right!
NRX MDG, is a cloudbased multi-tenant master data governance solution that allows
companies to govern any type (customer, supplier, products, technical assets, financial) of enterprise master data using forms based workflow.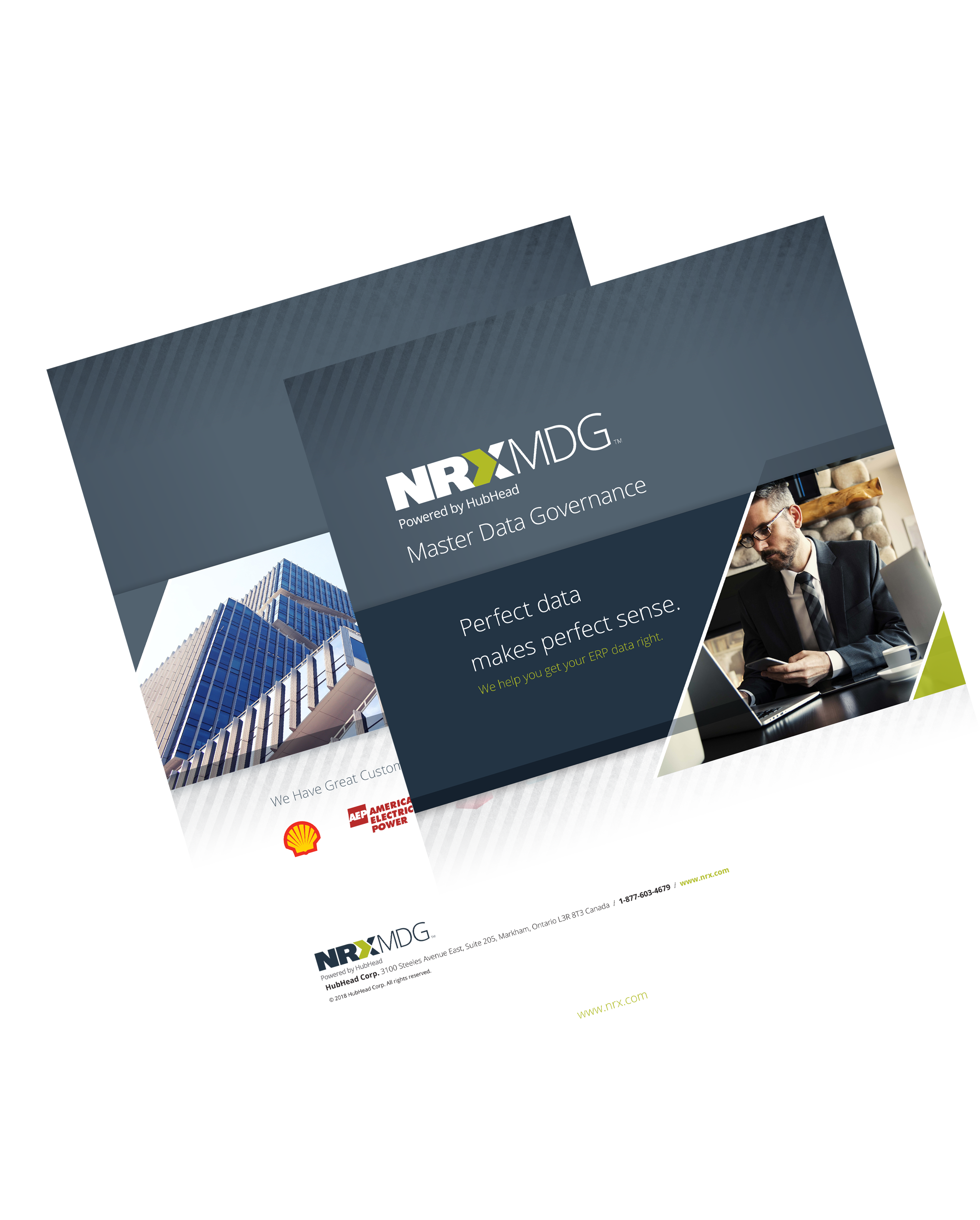 ---

Perfect Data Makes Perfect Sense.
We help get your EAM data right.
---